HKT and TDHL jointly unveil new

brand

HKT (SEHK: 6823) - HONG KONG, September 25, 2014 – HKT (SEHK: 6823) and TDHL (SEHK: 8336) have jointly unveiled a new mobile service brand – SUN Mobile - which is committed to providing customers with quality and affordable mobile services.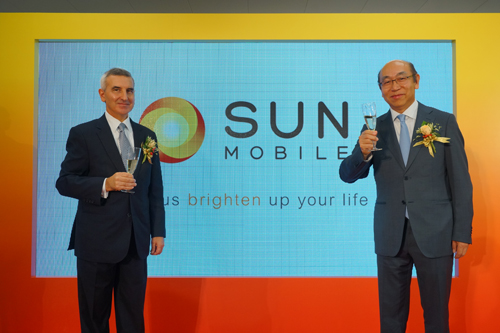 SUN Mobile promises to be a stronger successor of New World Mobility, which was operated by CSL New World Mobility Limited (now known as CSL Mobile Limited) prior to HKT's acquisition. Mr. Alex Arena, Group Managing Director of HKT and Chairman of SUN Mobile Limited, said, "HKT has rapidly integrated CSL New World Mobility Limited and the launch of SUN Mobile completes the implementation of HKT's three-brand strategy of meeting the mobile communications needs of Hong Kong people via

,

and SUN Mobile."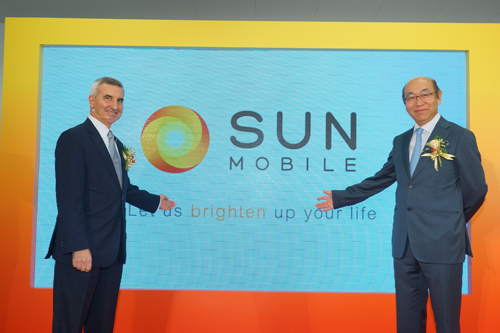 The SUN brand radiates charisma and shares the vibrant color of

as well as

's determination and confidence in delivering an excellent service.

Mr. Alex Cheung, Chairman of TDHL and a Director of SUN Mobile Limited, said, "As a long-time telecom operator in Hong Kong with a proven track record, we are pleased to partner with the market's leading operator, HKT, to jointly operate SUN Mobile. We are confident that SUN Mobile will deliver even more attractive services to our customers."

Starting today, SUN Mobile customers can enjoy both the best possible mobile network coverage and unlimited access to an extensive Wi-Fi network supported by HKT. In addition, customers can also enjoy convenient and secure Octopus mobile payment service supported by HKT.

SUN Mobile runs a territory-wide network of 54 retail outlets, and the number will grow to 60 within next year.

For service details, customers can call SUN Mobile sales hotline at +852 8118 3300, or visit any SUN Mobile shop or www.sunmobile.com.hk.


About HKT

HKT (SEHK: 6823) is Hong Kong's premier telecommunications service provider. It meets the needs of the Hong Kong public and local and international businesses with a wide range of services including local telephony, local data and broadband, international telecommunications, mobile, and other telecommunications businesses such as customer premises equipment sale, outsourcing, consulting, and contact centers.

Together with the highly successful media business of its parent company, PCCW Limited, HKT offers innovative media content and services across the PCCW Group's unique quadruple-play platforms – fixed-line, broadband Internet access, TV and mobile.

About TDHL

Telecom Digital Holdings Limited (SEHK: 8336). TDHL Group is one of the first paging operators in Hong Kong. It maintains its market position as one of the leading comprehensive telecommunication service providers in Hong Kong and Macau. The Group has been actively engaged in the telecommunications and related business. The business segments of the Group include (i) retail sales of mobile phones and pre-paid SIM cards and related services; (ii) distribution of mobile phones and related services; (iii) provision of paging and other telecommunications services; and (iv) provision of operational services to SUN Mobile.

About SUN Mobile

Riding on HKT's state-of-the-art mobile and Wi-Fi networks, SUN Mobile provides basic mobile voice and data services at an affordable price through an extensive network of SUN Mobile Shops across the territory. SUN Mobile also offers Octopus mobile payment service supported by HKT. For more information, please visit www.sunmobile.com.hk.