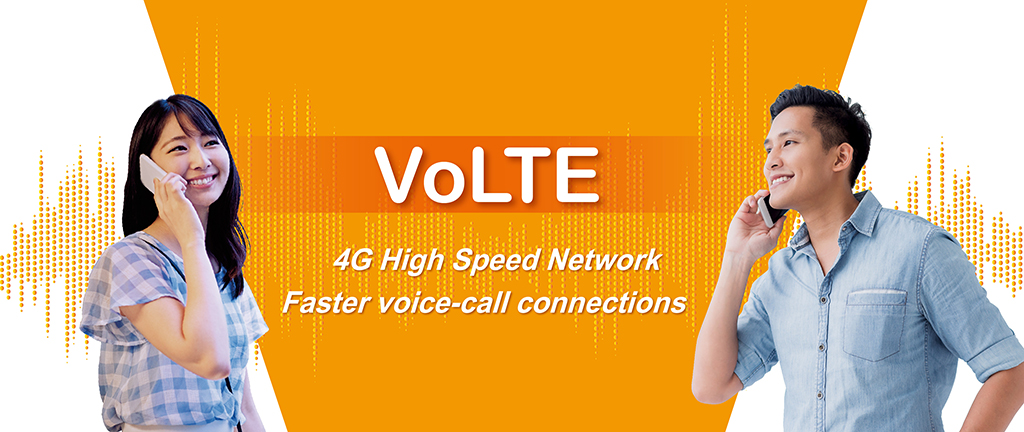 What is VoLTE?

SUN Mobile is proud to present you VoLTE, which brings voice call and video call to a brand new generation! VoLTE (Voice Over LTE) means connection of voice and video call through 4G LTE network. As a valuable SUN Mobile customer, you can now enjoy a FREE upgrade to experience voice call with speedy connection and video call with high quality!



Benefit of using VoLTE

(1) Facilitates faster voice-call connections. What used to take around 7 seconds on a 3G network is now as fast as 1 second, if both parties are using VoLTE.Even so it just takes around 4 seconds if using 3G network.
(2) Click the "Video Call" icon/button during a VoLTE call to switch between voice and video calls – instantly, simply and quickly (applicable only to some Android models).
Must have items for using VoLTE:
| | |
| --- | --- |
| 1. | VoLTE-compatible handset |
| 2. | Upgrade handset software to the latest version (applicable to Android phones. Please update the software to the latest version according to the manufacturer's guidelines for settings). |
| 3. | How to activate the VoLTE function of the handset |
Remarks

| | |
| --- | --- |
| 1. | VoLTE service is only available under 4G LTE network coverage for intra-network calls between SUN Mobile, 1O1O and csl with designated rate plans and handsets. Please call 7388 7388 for details. |
| 2. | Video call is a chargeable service, irrespective of whether 3G or VoLTE has been activated. The standard charge of local video call depends on your tariff plans. Usage will be rounded up to the nearest minute. |
| 3. | VoLTE Video call is only available when both users are using VoLTE service. |