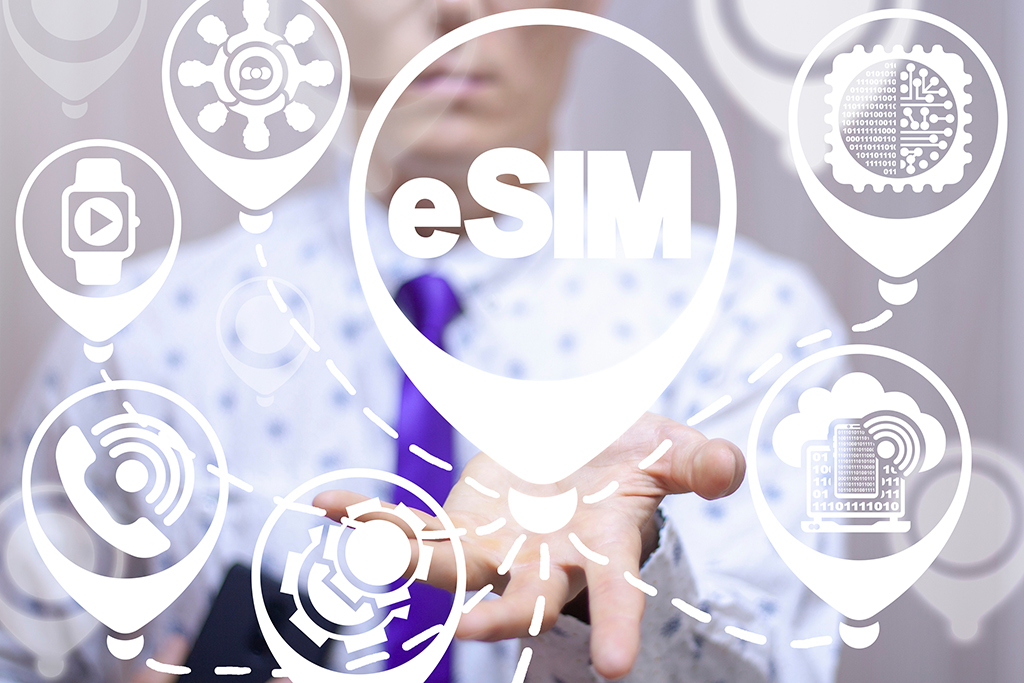 With an eSIM-compatible smartphone, you'll be able to better-organise your SIM card and mobile communication services. Now you can use a separate phone number dedicated for work and for private calls, or have an additional SIM card for voice or mobile data services according to personal needs.

If you have a smart watch that supports an eSIM card, you can keep in touch with friends and family by making voice calls or sending and receiving messages even without your phone with you.

Simply scan the QR Code to download and activate eSIM on your device. You don't need to use a physical SIM card to connect your device to a 4G mobile network. Visit one of our shops now for a free replacement to eSIM and enjoy a whole new mode of communication without a SIM card!

Please note: If you need to reset your phone or restore to factory settings when using the eSIM, select "Reserve eSIM", otherwise your eSIM will be deleted when you do so. In the event that occurs, the registered user will have to visit our shop to report the loss of their eSIM and apply for a reconnection of their mobile communication service.

How do I download and activate my eSIM?
First, please ensure that your device meets the following requirements:
[Note: Once the QR code of an eSIM is sent, your physical SIM card will be invalidated immediately.]

| | |
| --- | --- |
| Smartphone | Smartwatch |
| iOS | Android |
| iOS 12.1 or newer versions | Smart devices running a Wear OS |
Procedures:
| | |
| --- | --- |
| 1. | The registered user should visit any of our shops and present their Hong Kong ID card to apply for a switch to eSIM (replacing a physical SIM card to eSIM for the first time is free of charge). |
| 2. | When your application is complete, you will receive a QR code for your eSIM. Use your smart device to scan and download your eSIM. Once scanned, that eSIM will not work on other devices. |
| 3. | When downloading your eSIM, make sure your phone is connected to the Internet via Wi-Fi or mobile data. |